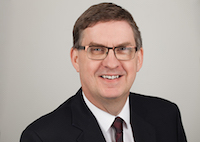 Paul has worked in senior commercial finance roles over more than 35 years since qualifying as a Chartered Accountant, principally in manufacturing and engineering groups. He is particularly adept in recognising business drivers and issues quickly, and identifying and implementing solutions to turn situations around.
Paul has played key roles in turnaround and cash generation projects which have transformed company fortunes and hence more than satisfied stakeholder business plans. He has negotiated (and renegotiated) lending facilities with banks and asset based finance houses to stabilise trading positions.
He has significant experience in international matters at finance director level, including running the only successful defence worldwide of a long-running global USA Government anti-dumping lawsuit.
Paul has been involved heavily in a number of acquisitions, disposals and due diligence reviews of businesses involving both US and UK companies. He has managed the financial, legal and commercial elements of successful company start-ups, including the creation of the largest automotive component machining group in the UK.
Paul has particular experience at board level in private equity backed companies. He led the disposal of a large, non-core division from a £170m PE backed Group and achieved a sale price more than twice that expected, which enabled the clearance of the Group's Senior Debt. At another PE backed business he managed a turnaround project, improving the cash position of the company from zero (with all facilities exhausted) to £4m+ over a period of 18 months, which enabled the owners to market the business for sale.
Paul has a passion for helping businesses and their owners recover from distressed positions and more than achieve their financial ambitions.
Paul is an FCA, an economics graduate and lives near Worcester, UK.