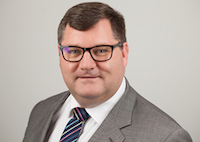 Martin has a wealth of experience leading, restructuring and improving both the finance functions and financial performance of a number of organisations, specialising in the hands-on streamlining of cost controls and management information.
Most recently, from 2008 until 2014, he acted as the finance director of Hilco Valuation Services-Europe. Martin enhanced profitability through effective process and control improvements that enabled cost savings through a period of revenue growth.
Prior to Hilco, Martin was Interim Finance Director at a renewable energy specialist. During his tenure, he updated and implemented new systems, structures and procedures leading to the refinement of strategic information, enabling better decision making and more focused strategic performance.
Prior to that he acted as the Interim Deputy Bursar of Eastbourne College and from 2004 until 2006, Martin was the Financial Director of Navica Limited, a building security and communications technology installer. He successfully negotiated with key stakeholders, including refinancing working capital requirements through additional bank facilities and securing a contract with a value of £0.6 million, the largest in the company's history. He was able to drive the strategic performance, profitability and net worth of the business through introducing new management information systems and cost controls and taking the initiative and responsibility for obtaining ISO accreditation.
Martin was a Director of Honey Barnett, a firm of chartered accountants, from 2001 until 2004. He started his career in the restructuring department at Deloitte in 1993, where he progressed to Assistant Manager. In 1997, he joined the restructuring division of KPMG where he was a manager.
Martin is a Fellow of the Association of Chartered Certified Accountants .