Iain Watt
Managing Director: BM&T Hellas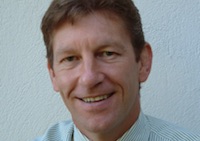 Iain is an international strategy consultant and Non-Executive Director. Before co-founding advisory firm IGI based in New York, he held senior executive roles in some of the worlds leading corporations including BP, Diageo, Philip Morris and AXA. Thanks to his international career spanning more than 30 years, Iain has become an effective "problem solver" in emerging and fast-growth markets especially Russia and CIS countries as well as Latin America and parts of Asia
Having begun his career at Deloitte, Iain then worked extensively across heavily-regulated industries such as oil & gas, mining, alcoholic beverages, tobacco, financial services, and his functional roles have been in finance, strategy, marketing, sales development and general management. He has also served as a member of corporate leadership teams which have included hands-on responsibility for divisional work streams as part of turnaround assignments and has advised organisations seeking to dispose of non-core businesses.
Since the collapse of the Soviet Union, Iain has worked with the London Stock Exchange Group to attract companies to the London Capital Market and he is regularly called upon to assist companies, management teams and entrepreneurs in addressing their governance challenges to achieve these goals. Iain sat on the Board of GeoProMining, a leading Russian diversified metals resource company. Iain is currently Chief Executive of international advisory firm IGI and sits on the Boards of various start-ups.
British, Iain was educated in Scotland at the Universities of Glasgow (Modern Languages) and Stirling (Accountancy & Finance) and he has completed IMD Lausanne's flagship Senior Management programmes OWP and SSE.