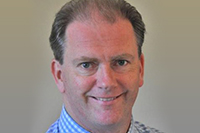 Dominic is an experienced sales and marketing executive. He has many years experience in sales, brand management and product development in the drinks industry and has driven business improvement and turnarounds.
Dominic began his career in the British Army before joining Drambuie. He held regional director positions in the UK and USA before a long spell in new product development. He then rose to President of Sales & marketing before becoming Chief Operating Officer. Most recently he has worked with several small businesses in start up phases or in distress.
Dominic holds a BA in Political Economy and has completed the Advanced Management Programme at Henley Business School.